Meet Dr. Welch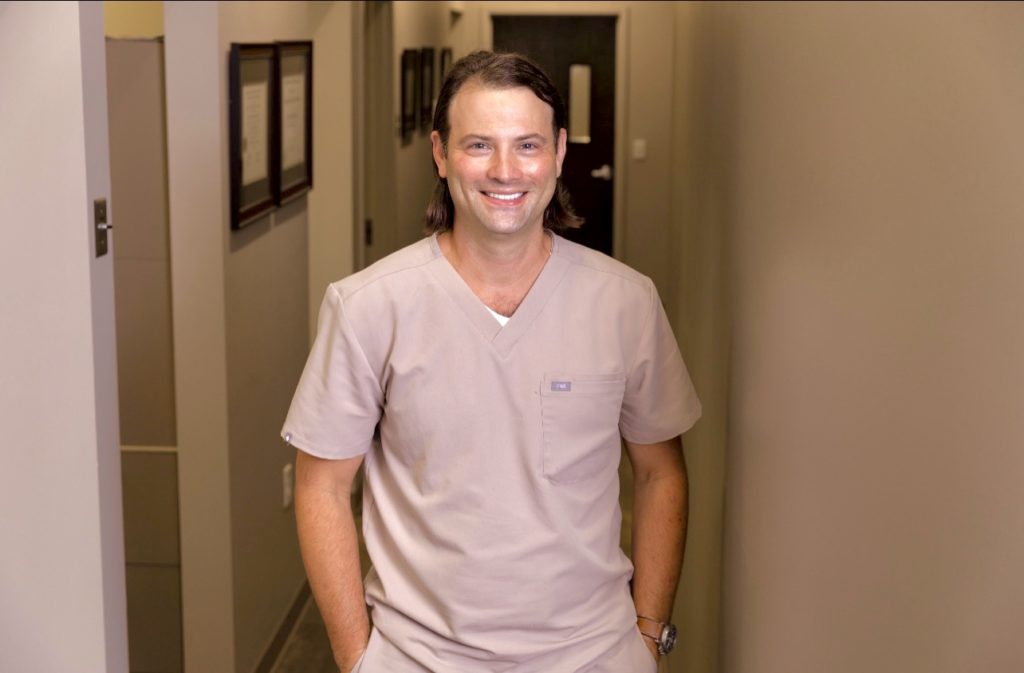 Dr. Todd Welch is a periodontist in Jackson, TN. He's been helping people achieve healthier smiles since 2005.
Dr. Welch is a graduate of the University of Alabama at Huntsville and received his doctorate in dentistry at the University of Alabama School of Dentistry. He also completed a three-year joint residency program in periodontics at Birmingham Veterans Hospital and the University of Alabama School of Dentistry.
Dr. Welch performs periodontal surgery, dental implants, gum grafts, bone grafts and diagnosis and treatment of oral soft tissue pathology. He spends quality time with his patients ensuring all of their questions are answered so they can feel comfortable during their visit. He helps you understand what you need so that you can make the best decision for yourself.
Education
University of Alabama at Huntsville, Bachelor of Science
University of Alabama School of Dentistry, Doctor of Dental Medicine
University of Alabama School of Dentistry, Residency in Periodontology and Dental Implantology
Certifications
Board-certified- Tennessee Board of Dentistry
Advanced Cardiac Life Support Certified
Professional Associations
American Dental Association
American Academy of Periodontology
Seventh District Dental Society
Memphis Dental Society
Memphis Dental Legion
Tennessee Society of Periodontics